Hi, it has been awhile not pose any update for this guy.
cause I worked on several adjustments for my final illustrations.
After fought with the weight of my character,
I developed 5 poses as the main model of my illustrations that I most satisfy with.
And trying to add some decent environments behind.
HI,久久沒更新是因為我努力在做最後的修飾工作。終於,我能在年底之前作完,
不然我所有的簽名跟網站都要改成2010,哈哈。
講真格的,我非常高興到最後我能完成他,雖然不敢說多好,至少達到現階段的目標了!!這之中也有很多朋友給我的意見跟鼓勵,非常感謝你們這段時間以來的支持,讓我的作品不會從中腰斬。製作這東西的過程我得到很多,不過最重要的還是堅持。大家一起努力吧!!
關於這次的作品:
我的目標是做出五張戰鎚騎士的靜態插圖,所以在跟weight奮鬥了一會之後,我擺出五個還算滿意的動作,再用shave and a haircut做出馬的鬃毛,這樣主體算是完成了。接下來用PS分別做了五個不同感覺的場景,得到最後的完成效果。
Illustration NO.1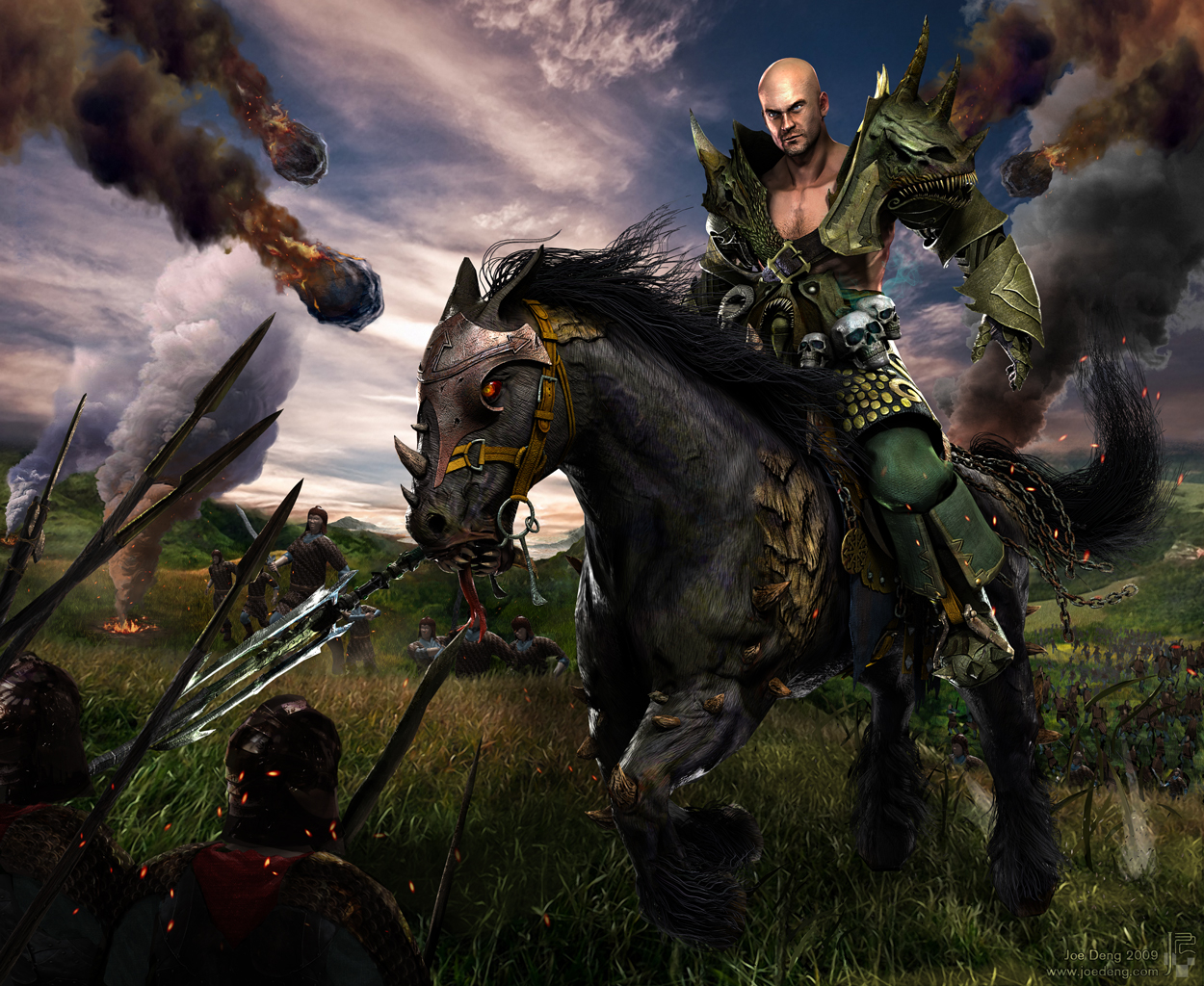 Full Version - Illustration NO.1
Close up shots